City & State
By Madeline Lyskawa, Alice Popovici, Holly Pretsky, Kay Dervishi, Annie McDonough, Jeff Coltin, Rebecca C. Lewis and Zach Williams
In U.S. politics, seniority often equates to status. This November, voters will choose between President Donald Trump, 74, or former Vice President Joe Biden, 77. House Speaker Nancy Pelosi, 80, is aiming to expand her majority, while 78-year-old U.S. Senate Majority Leader Mitch McConnell is trying to hold on to his.
But septuagenarians and octogenarians don't run everything. In New York, top city and state elected officials tend to be in their 50s and 60s. And then there's an even younger generation of rising stars who refuse to wait until middle age to shape how the government responds to a myriad of challenges.
City & State's latest New York City 40 Under 40 list puts a spotlight on some of these unsung heroes who are influencing policies on a number of fronts, whether it's the coronavirus pandemic, the recession, police brutality or climate change. Read on to meet these truly remarkable rising stars.
Domna Antoniadis
Senior Staff Attorney, LegalHealth Division, New York Legal Assistance Group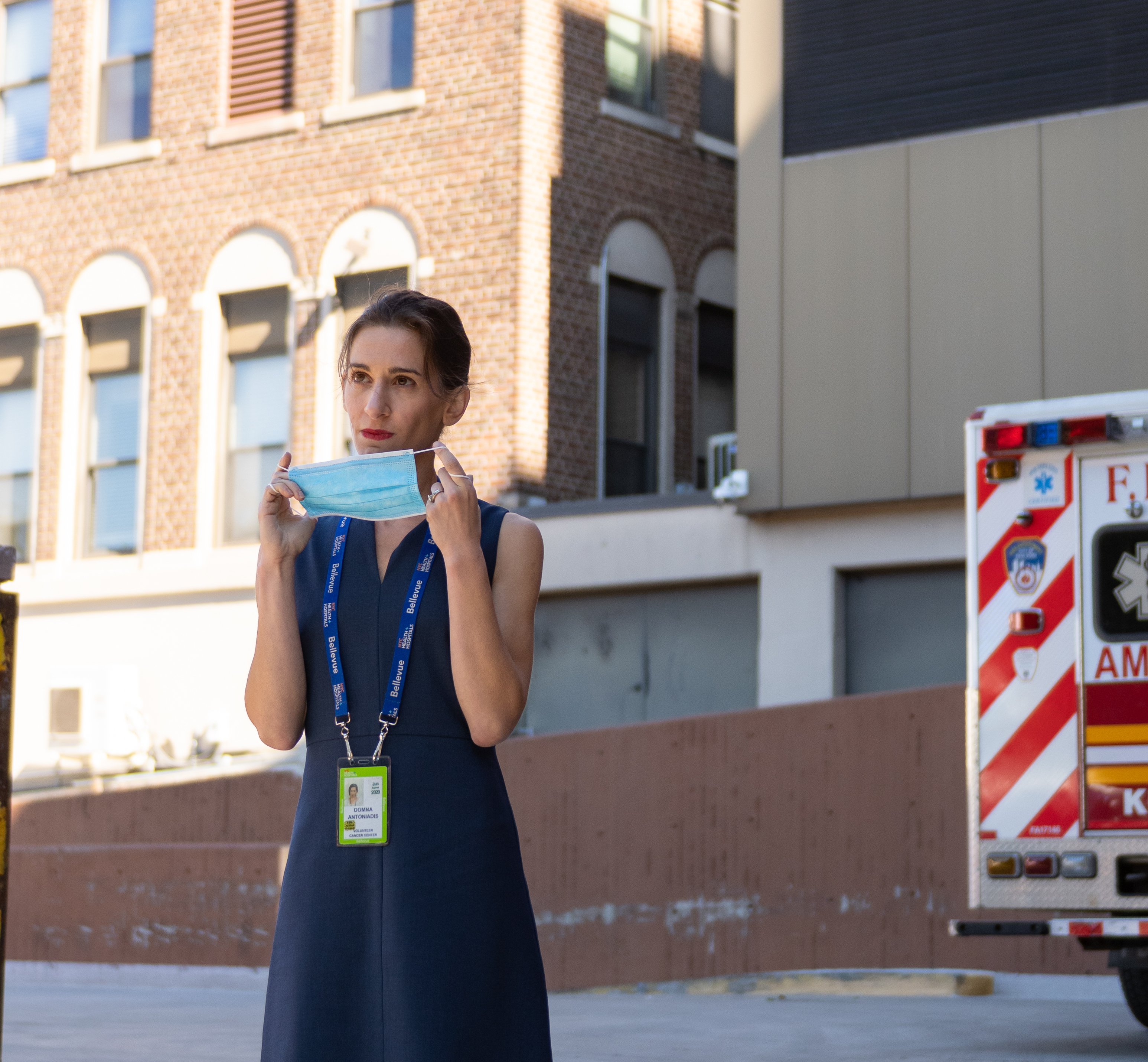 Domna Antoniadis attended Fordham Law School with the aim of combining her interest in law and health care, which she did in part by co-founding the school's health law club. She interned with the LegalHealth division of the New York Legal Assistance Group and later completed a post-graduate fellowship at the organization before being hired as a staff attorney.
During her eight years at the organization, Antoniadis has worked with a wide range of the organization's clients while running free legal clinics at Mount Sinai Morningside, Woodhull Hospital Geriatric Care Center and Bellevue Cancer Center. Antoniadis also created a legal navigator program, allowing for graduate social work students to meet their clinical requirements at a legal services organization.
Currently, Antoniadis has been working on the organization's Avon Breast Cancer Project and running Bellevue Cancer Center's free legal clinic, where she collaborates with doctors and provides assistance to undocumented immigrants.
Antoniadis testified to the New York City Council about a proposal that would expand health insurance in New York to undocumented immigrants, saying that over the past five years she personally worked with more than 200 people who would otherwise not have been able to access lifesaving medical treatment because of their immigration status.
"The ability to do the direct services and then actually gather the information to present to those who are making policy, I think, is definitely something that I feel really proud of," she says.
Originally published in City & State in October 2020. For the entire list of award recipients, read the full article here.